Travel Hooray – 5 Tips for Shooting in Crowded Tourist Places
When you go to Paris taking a photo with Eiffel Tower is as important as visiting Eiffel Tower itself. And here the things get tricky as you're obviously not the only one who feels a need to pose on Charles Bridge while in Prague or to get a shot in front of a famous Santorini sunset around Akrotiri lighthouse. The chances to end up with a bunch of strangers in the photo are extremely high. However, there are some tips and tricks on how to make any busy place look like you have it all for yourself.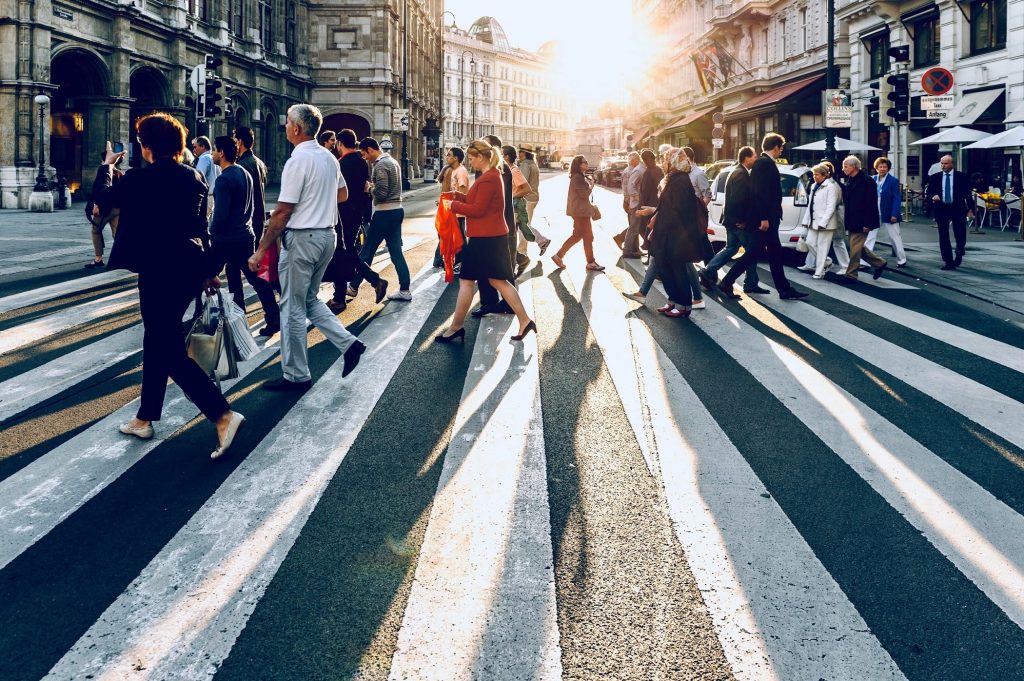 Be Up by the Sunrise
The most popular locations remain crowded any time. Although the idea to wake up with the sun gives you a better chance to see the sights when the foot traffic is less heavy. If you're patient enough you'll be able to take a photo that will make everyone gasp. Besides, in the morning you'll get the best light that will make any shot look sophisticated and give it a romantic vibe. Also, no need to say that walking along famous places during quiet hours is a much more pleasant experience in general.
Use Landscape Dividers
Why would you look for a fountain, a bridge or a lake in a shooting location? First, they will make any picture spectacular. Second, they will help to divide your model from the crowd. Any natural landscape divider, that you spot, will come in handy. Just place your model or yourself close enough to the object so that people couldn't squeeze in between you and this object. Now you're only left to control the passers-by between the model and the camera and not behind the model. You'll no doubt get a couple of stunning shots.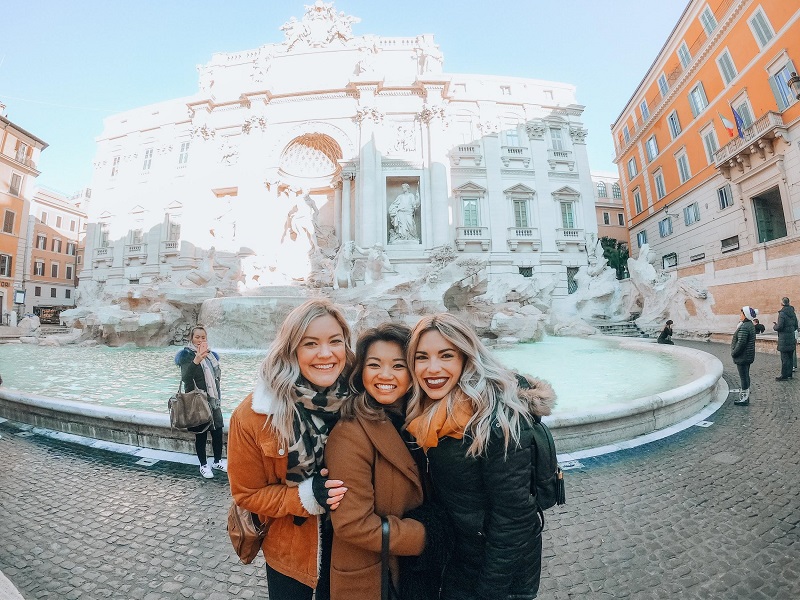 Take Close-Ups
You'll have to wait once in a while for the frame to clear up, that's just inevitable. Don't waste these precious moments and turn them into shots. A portrait shot is an obvious option when you have no choice but to make a tight frame. A less obvious one is to take close-ups of the surroundings.
For instance, such shots are a must if you visit a spice market or a marketplace of any other kind in Egypt or Turkey, as they help to capture the unique atmosphere of the place. Also, such pictures add a nice variety to your selfies on Instagram or Facebook. A feed that contains not only portrait or landscape shots but also drags attention to details captured on close-ups stimulates your audience's interest.
Change the Angle
Place the camera significantly lower than the subject you shoot and angle it upwards. You'll see the difference as the subject you're shooting will stand out and the background passers-by will be washed away.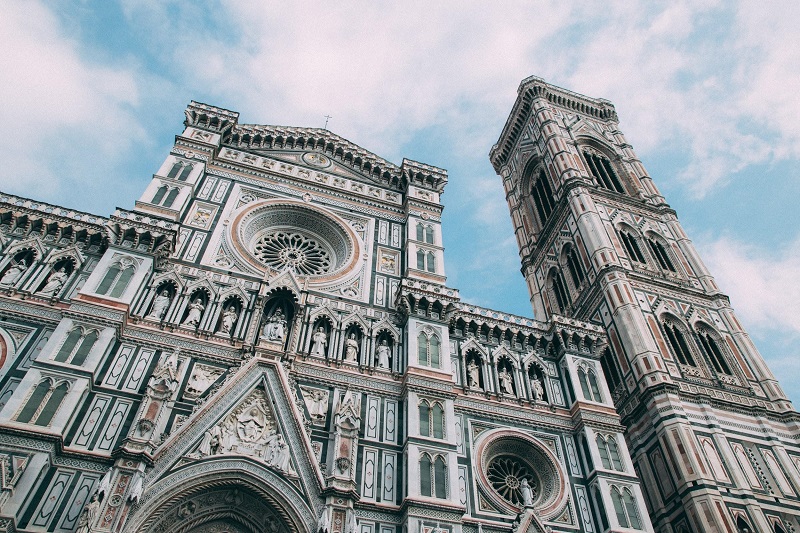 No doubt this tip is a must if you're up to shooting buildings. Some iconic castles, statues and cathedrals look like their creators meant them to be shot upwards for a more impressive picture. However, keep in mind that such shooting technique isn't meant for taking pictures of people. An angled up camera will play tricks on you and your friends and distort body proportions.
Go with the Flow
Use the crowds to your advantage if you fail to control them. Include the flow in your pictures and you'll see how a real city's busy environment changes the vibe. This will help you make your subject stand out in the photo even surrounded by dozens of strangers.
To obtain that, make your research before the trip and explore the functions of your camera. Slower shutter speed shooting will help you create an illusion of frozen time. If you're not comfortable with setting this effect manually, make a quick search on the Internet about the settings of your particular camera and examine the automatic camera modes. For sure, you'll find at least one special effect option that will make your crowded shots look great.
Bonus Tip
Let's say you've used all the tips and yet there are too many strangers taking their photos in the background of your epic pictures. If there is no chance to give the photoshoot another try and visit the same place twice you can always use post-production editing.
The well-known tool that solves any photo editing problem is Photoshop. Go for this option if you're an experienced user of image-editing software. An alternative beginner-friendly software option to remove people from photos is PhotoWorks, which has an intuitive interface and provides comfortable user experience. Both programs provide users with tools that allow them to crop photos, edit people out or even replace the background. So just choose a more convenient option for you and go ahead.
Whether you're familiar with the fundamentals of photography or not, you'll be able to take a couple of great shots using the tips above. Mix and match them or create your own problem-solving lifehacks. And keep in mind that even if all else fails, you have a trusty old picture editing option that will save the day.
5 Tips for Shooting in Crowded Tourist Places was last modified: September 25th, 2020 by Travel Blogger