Travel Hooray – Top Ski Destinations to Enjoy With Family in France
France is a Fantastic country. It has something for everyone and its people are amazing. The French say that they have the best wine and the best cuisines around the world. While these two claims may be questioned by some nationalities, one thing we should accept readily is the fact that France has without doubt, some of the best ski resorts for families.
The ski destinations in France start from the lesser-known villages offering rustic French charms in tree-lined slopes. And they go all the way to high-altitude resorts like Val Thorens. These locations are purpose-built to offer the best skiing experience for families. Since there are so many options available many families get confused. In such instances, we advise families to seek the services of professional ski tour operators such as Ski Famille.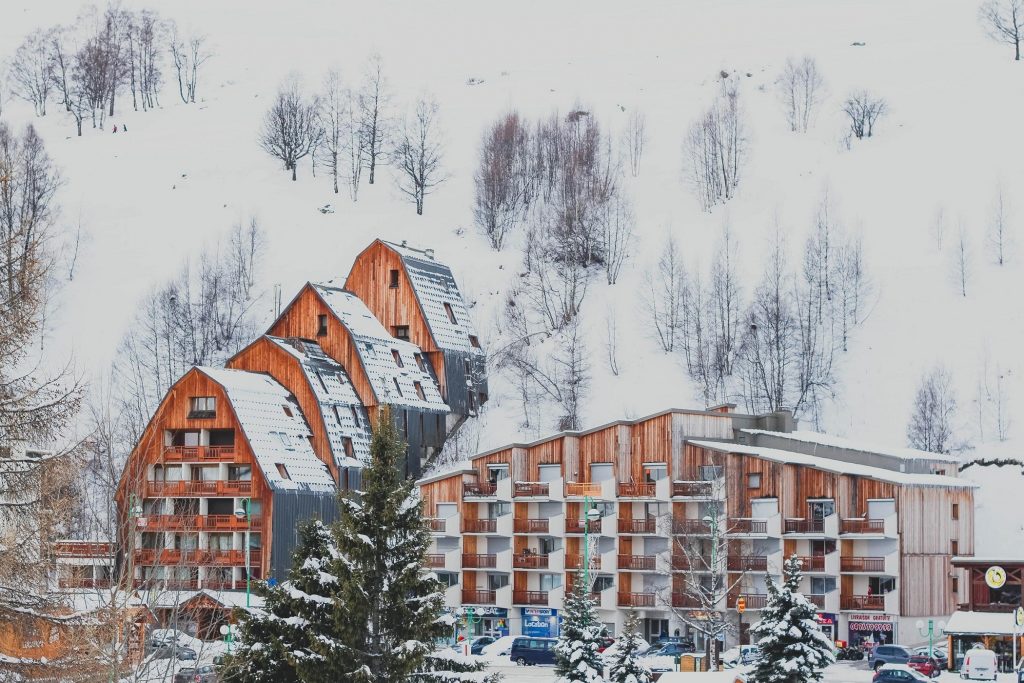 So, without further glorification of the French ski resorts, let's highlight the popular skiing destinations that you can enjoy with your family in France.
Courchevel (for beginners)
Courchevel is a skiing resort in France that is famous for its glitz and many facets. It sits in a location that is surrounded by places featuring multi-million-euro properties. From first glance, you'll think that this place is too expensive and that's precisely why we recommend getting advice from a tour company. The ski resort is situated at the giant Trois Vallées ski area. It includes the highest of the four Courchevel villages, the Méribel and Val Thorens.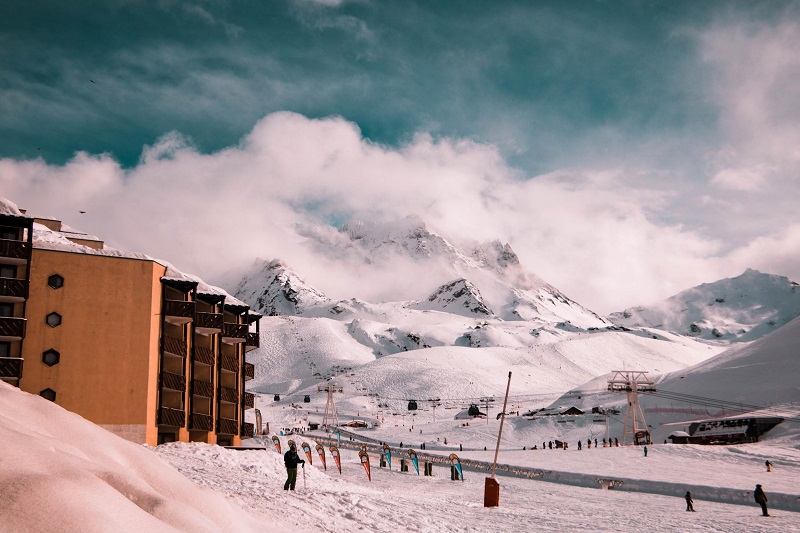 In the same area, there are villages that aren't as fashionable and expensive. These are the Moriond Village, Le Praz and La Tania. You can find economical accommodations here and if you are a beginner then Moriond is probably more suited for you. It's because this area has gentle nursery slopes that are safely away from the inter-resort traffic. If you're with your kids then there couldn't be a better budget place for you in France. If you want to enjoy two places in a single trip, you can ski on the slopes around the Altiport area of 1850. These are also really good for beginners as they have mild gradients and convenient lifts.
If you are interested in learning to ski with your family, then there are snowboard schools available here. You can get English speaking coaches here as these schools are British-run. Some of the quality training institutes include names such as BASS Courchevel, Momentum, Marmalade, Supreme Ski and The Snow School. While you are learning to ski you don't need to worry about your toddlers on the chair lifts during classes. The children in ESF ski school are made to wear waistcoats that are equipped with electromagnets. These lock on to the chair and keep your children secure until they reach the top from where they release automatically. There is also the Aquamotion complex that is easily accessed from Moriond. It features a lux spa, two swimming pools, a surf wave and an indoor climbing wall.
Serre Chevalier (for intermediates)
Although these sound like two simple French words, they represent a dozen villages. All are located along the road that starts from the ancient garrison town of Briançon. All these villages share a common ski area that spans around 250km of intermediate slopes. These slopes are supplemented by 61 convenient lifts which are simply amazing.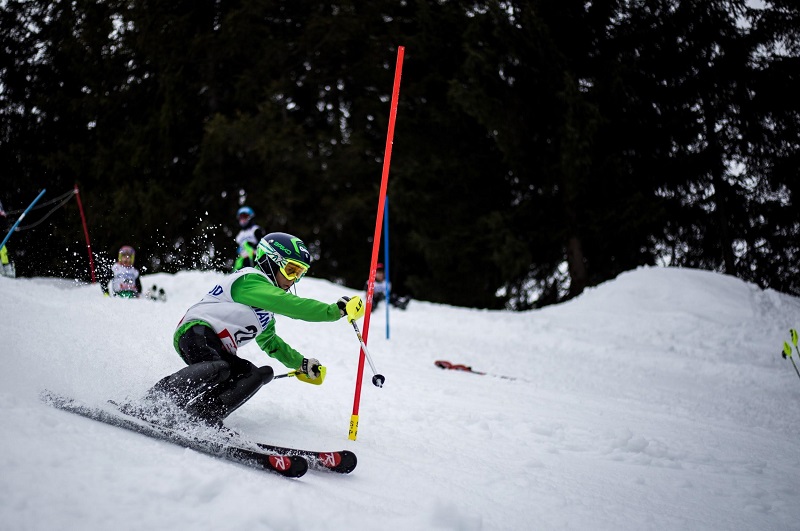 You can imagine this location as a lazy country cousin of A-list resorts which are located further north in France. These are smaller and less technologically advanced than Val d'Isère or Courchevel, but they are more friendly and offer better relaxing opportunities.
If you have completed the beginner level and want to progress further, you can head over to the British ski school New Generation. This institution is run by Gavin Crosby and his wife Mel. They both are experienced professionals who offer private lessons all season. You need to book in advance to avoid unnecessary frustration.
For staying, you can opt for the Ski Lodge La Vieille Ferme in Villeneuve. It is one of the most attractive and rustic hotels located in Serre Chevalier. This was initially a farm and most of its building dates back to 1722. You will get to enjoy odd rooms, small staircases and quirky interiors here. It is a three-star hotel but it feels more like home. If you are with your family here then you are bound to have a lot of fun. Your children will simply love this place and its cosy environment will keep them safe.
Val d'Isère (for experts)
This lovely location is for those brave souls who are experts when it comes to skiing. It is situated along a remote valley that shares the great ski area of Espace Killy. It neighbours the Tignes and is also known as Val d'Isère-Tignes. This area is so vast that it is divided into several sectors such as Solaise, Le Laisinant, La Daille, Bellevarde and Le Fornet. These locations offer a variety of skiing slopes that suit the experts perfectly. Very few world-class resorts are known to have such variety.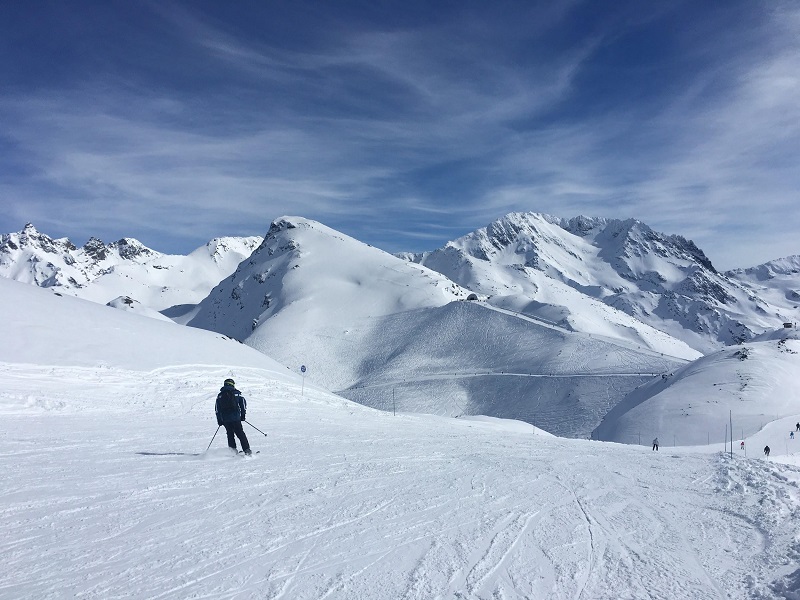 For those interested in upscaling their skills to the next level, there is a British-run school here that goes by the name of Progression Ski and it offers a range of ski and snowboard lessons. The instructors here are experts and very amicable. If you are here with your kids, then there are many safe adventures your kids can take part in. Your children can also learn snowboarding from the experts and have a new skill to boast about.
For family entertainment, high slopes of Bellevarde are supplemented by two chairlifts from the centre. You can get into these adventurous chairlifts and enjoy a good ride towards the challenging ski slope you are going to conquer. Your family will witness your action and get motivated. After all, this is what strengthens the family bonds forever.
When it comes to accommodation, you can choose the Aspen House. It is a new building that is located in the old part of town. There is a church and a chapel here about 100 meters from the piste. Inside the hotel, eight smart apartments offer sleeping areas for four to 10 people. For relaxation, there is a spa on the ground floor. Further convenience is made possible through a concierge and a reception area with very friendly staff.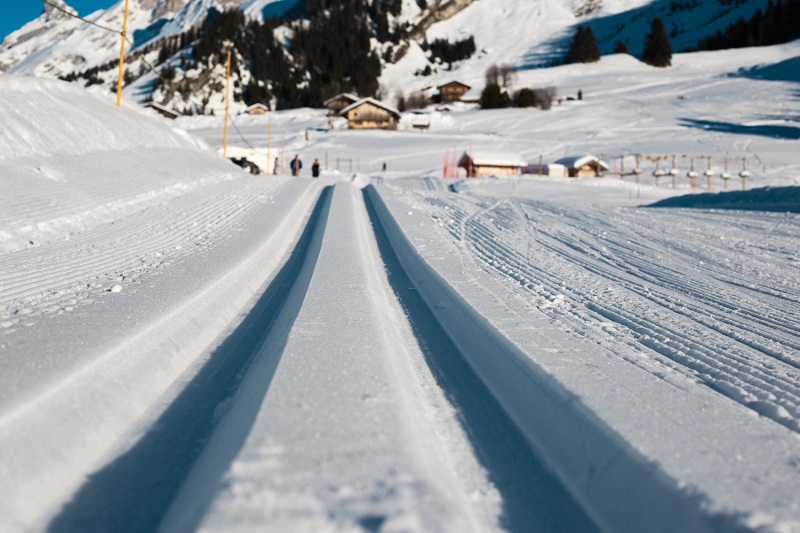 These were some destinations that you can enjoy when you are with your family in France. You can be an adventurous person, but when you are with your family in a French ski resort, you need relaxation and a hassle-free ski holiday experience. If you have a good tour operator, they can offer you something that can suit your needs perfectly. You can always opt for doing things the DIY way, but it's best if you have some professional guidance. Everyone deserves to have a great holiday with their family and if you are in France, skiing is something you should never miss.
Top Ski Destinations to Enjoy With Family in France was last modified: September 3rd, 2020 by Travel Blogger